---
As the shadows lengthen and the mist starts to gather on the water, The Captain knows that it is time to bring his boat up the river one last time before the big freeze.. First however, he must find his navigator, and find a route through the perilous shallows of the River Exe...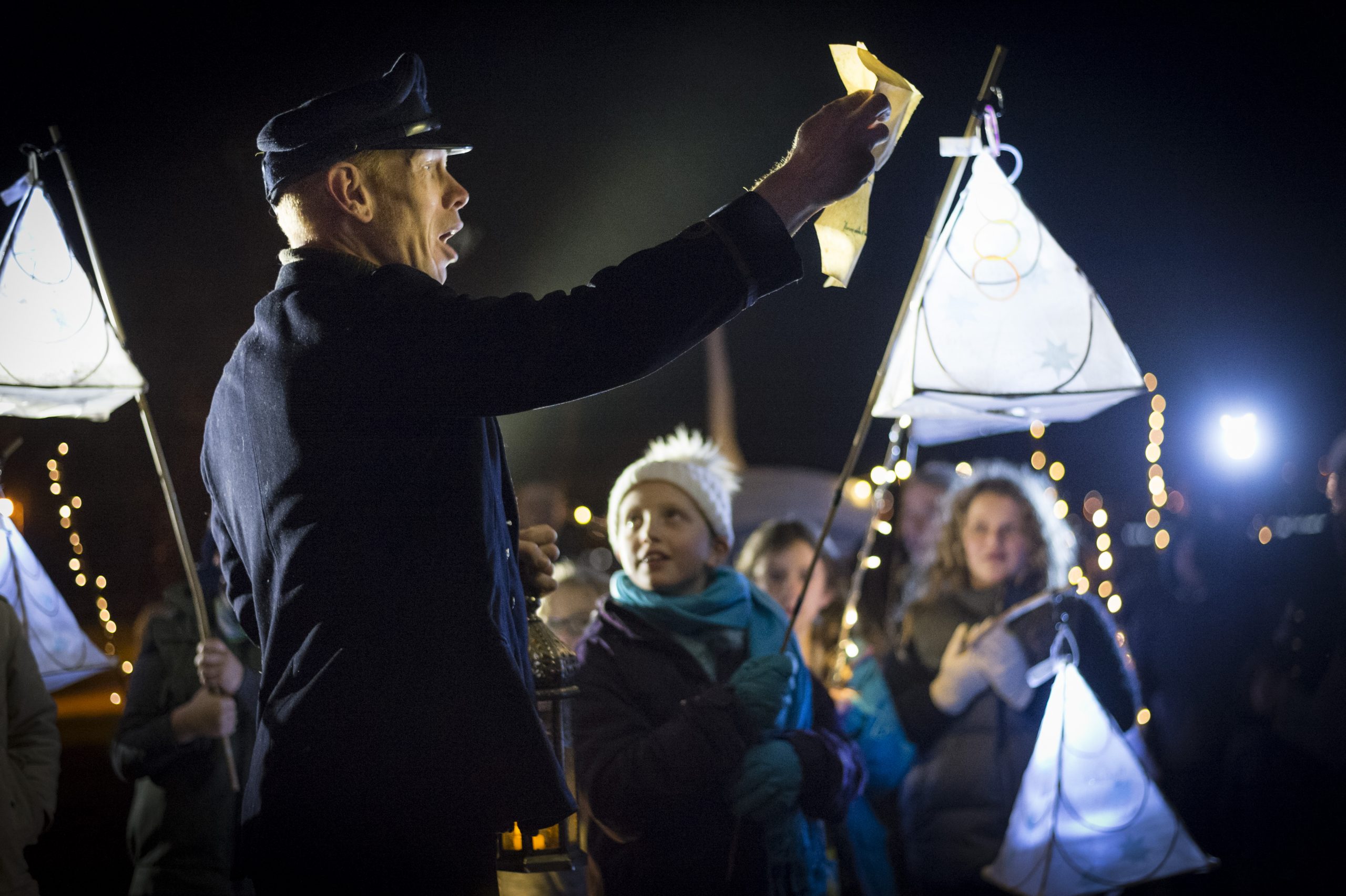 River of Light was a community lantern parade and participatory show made with the Exeter Woodcraft folk and residents of St Thomas and Exwick.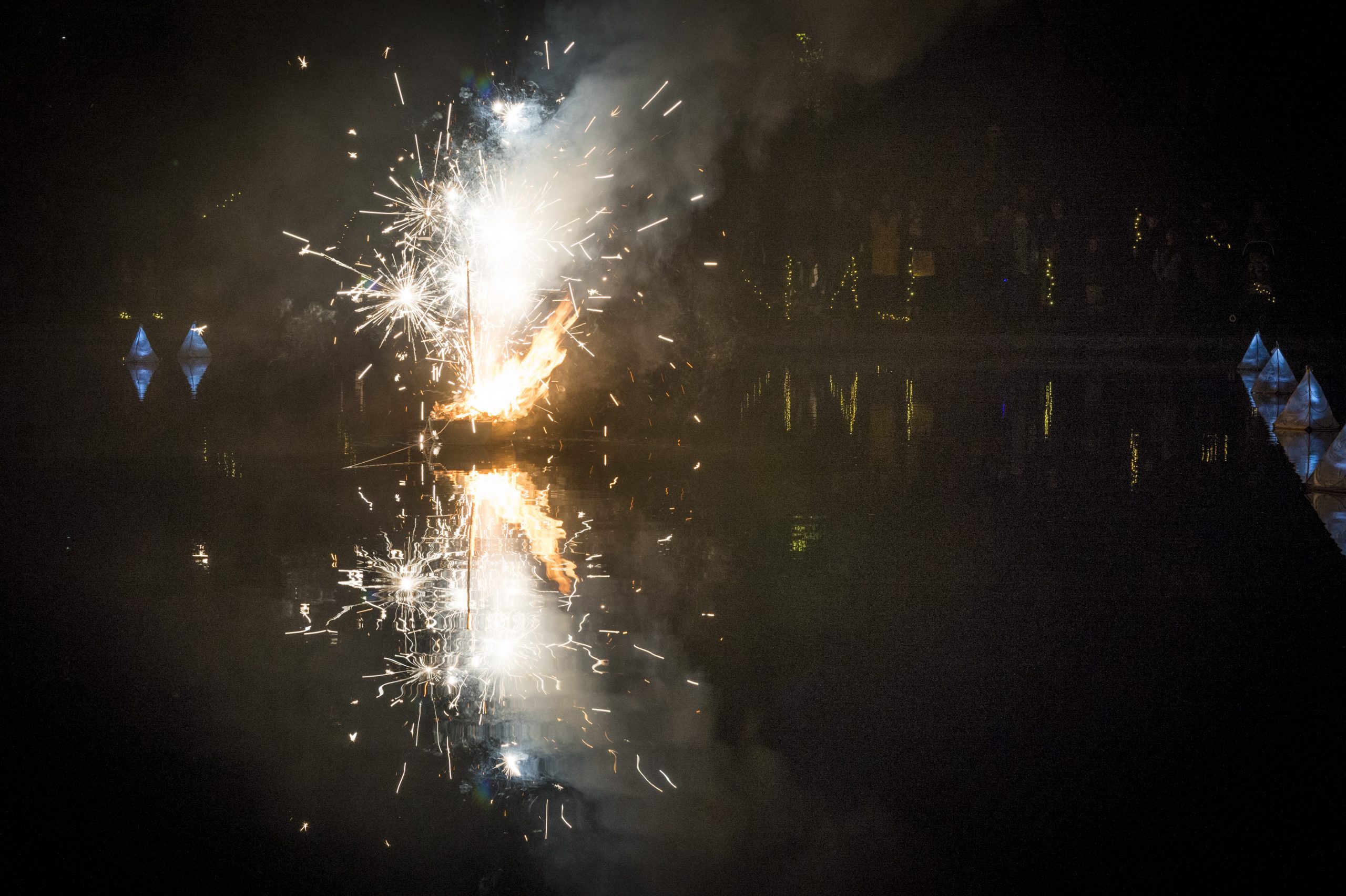 A cardboard boat was made within which we collected winter wishes. Lanterns that residents made were set afloat upon the water of the River Exe flood channel, before the cardboard boat was set alight for a final pyrotechnic display before the onset of winter.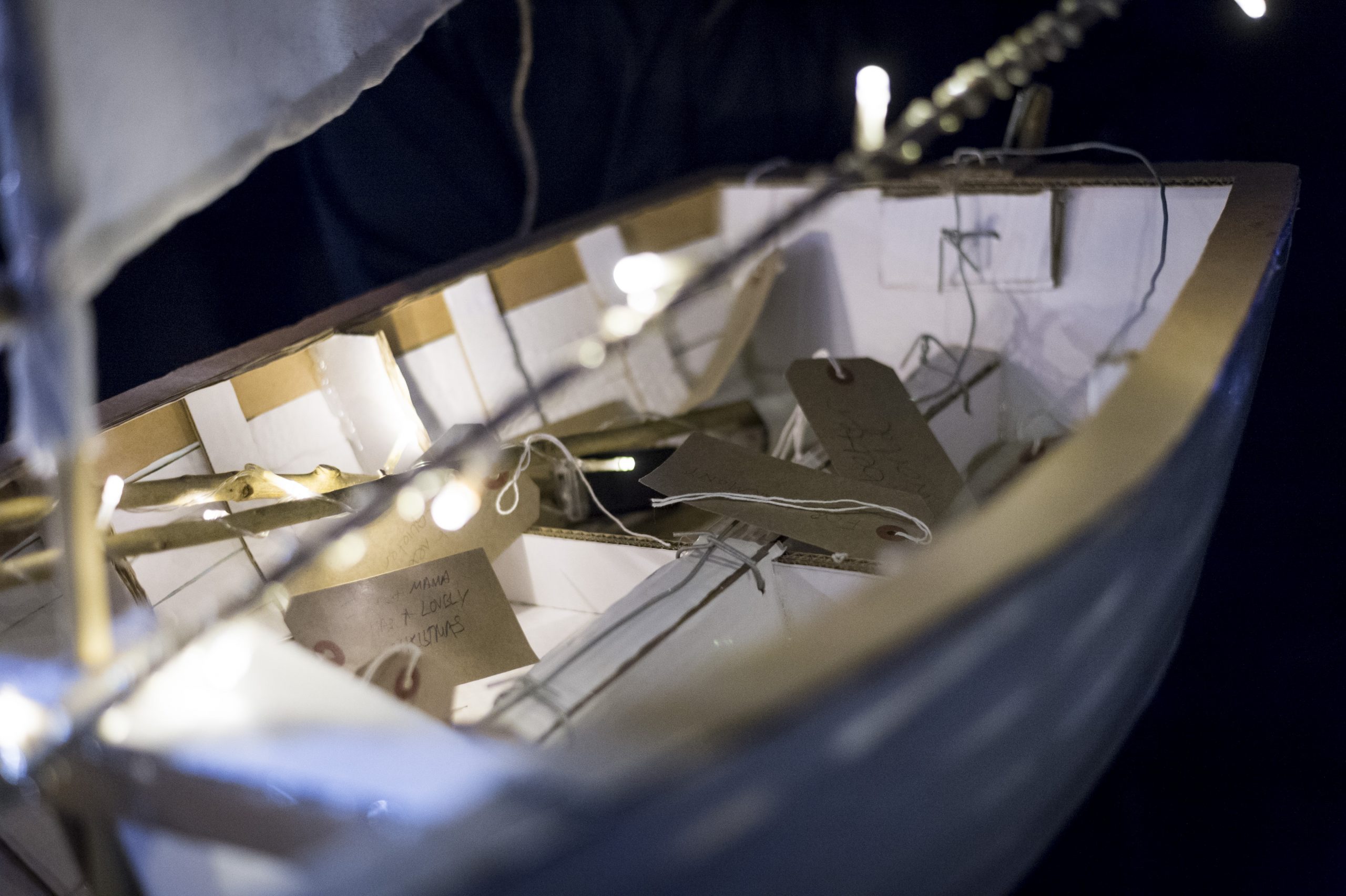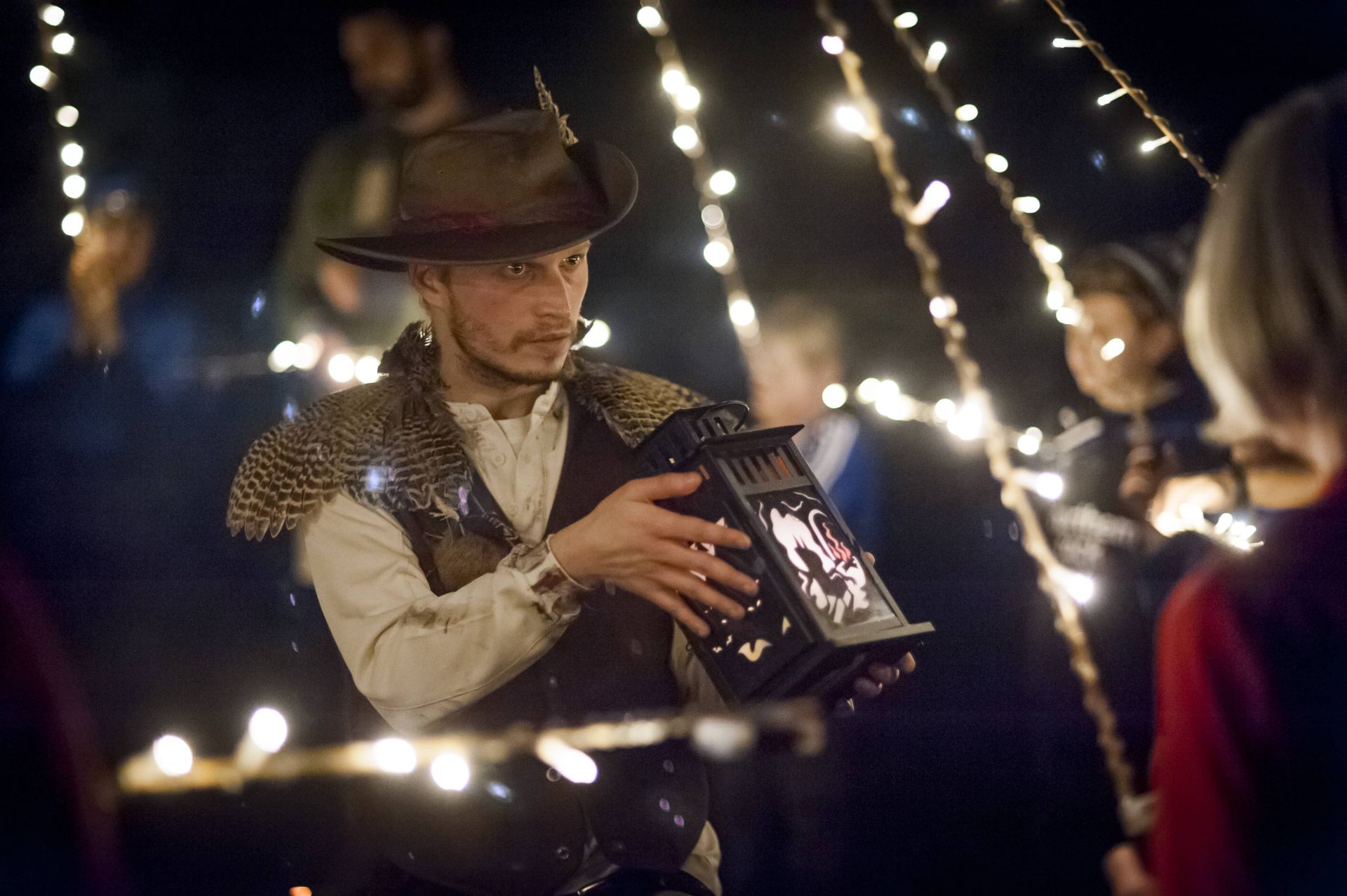 ---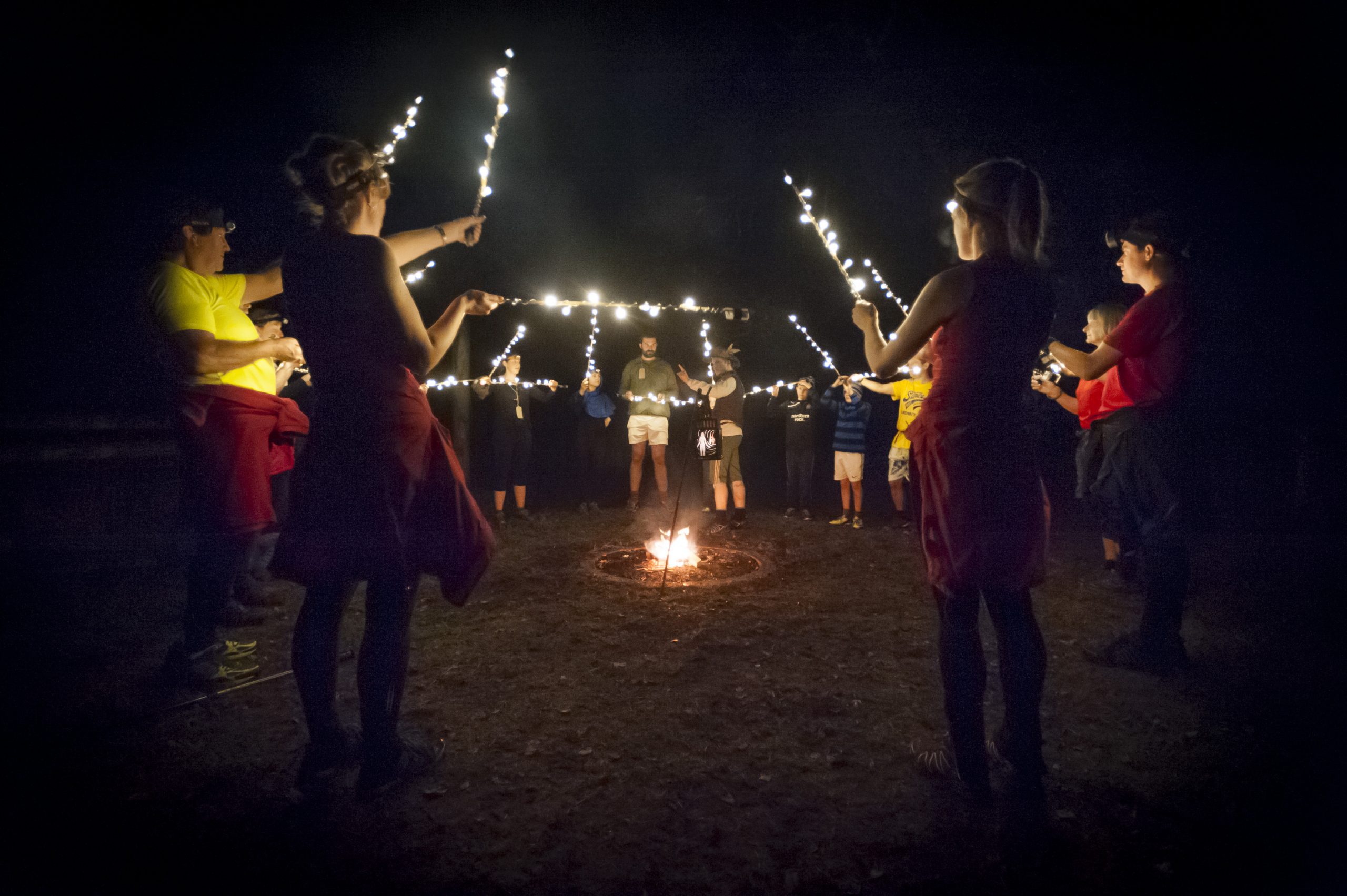 ---