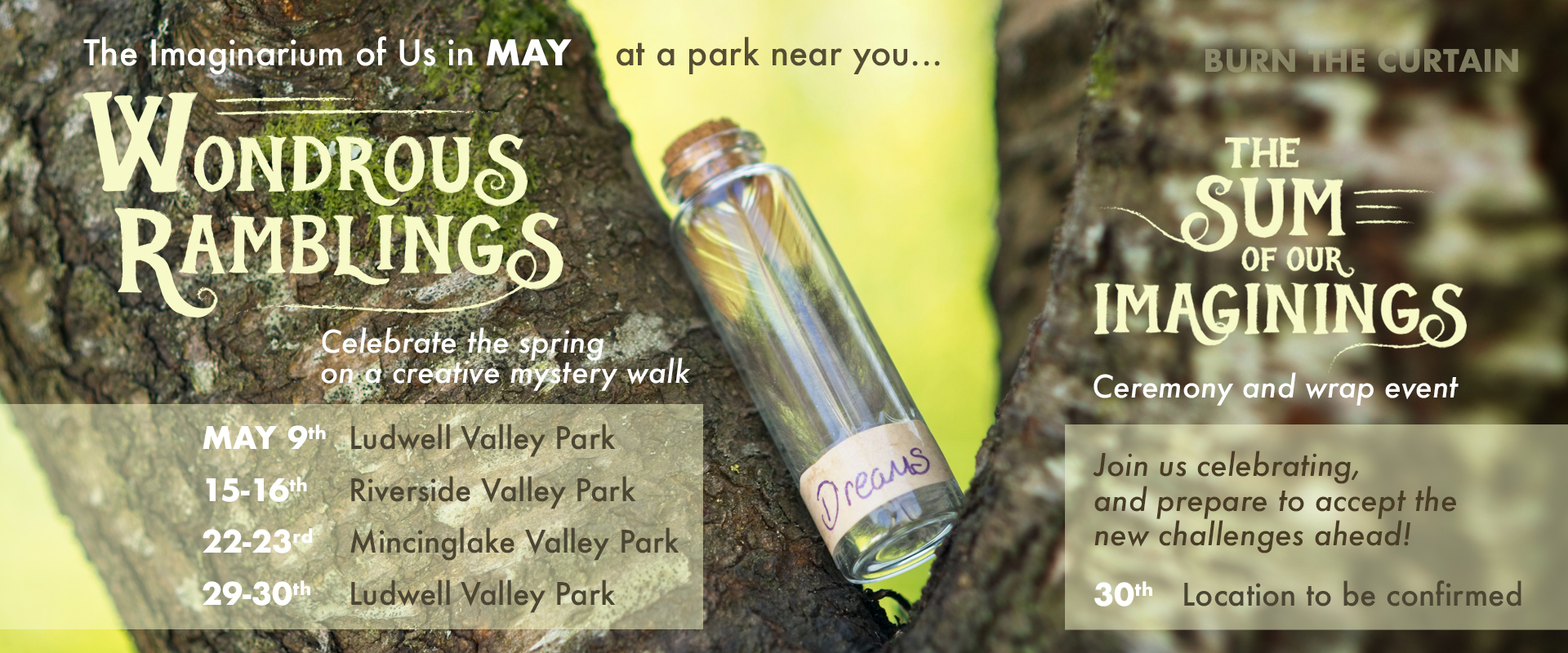 ---
We're really excited about Burn the Curtain's new project which we've been developing over the last year. While we can't possibly reveal everything at this stage we can tell you that it'll be exciting, surprising and somewhat unpredictable!
'The Imaginarium of Us' is an outdoor performing 'museum' made with the community, celebrating everyday lives, and the things that matter to us all.
---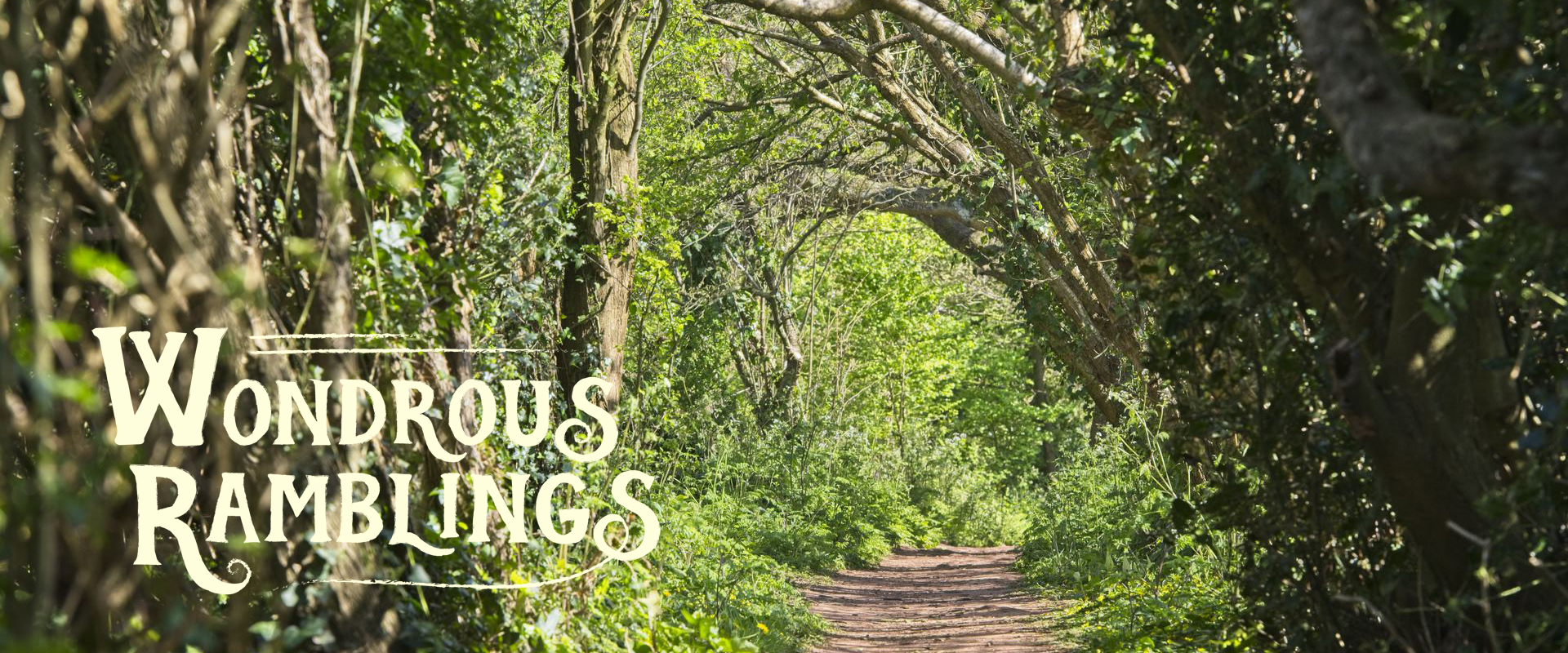 ---
It is important to us that this work is done with you, the community, and so our first ask is that you join us on Wondrous Ramblings - springtime creative walks where you try something out, explore your creativity and see what unfolds! The walks are held in May, in three of the city's parks (Mincinglake, Riverside and Ludwell).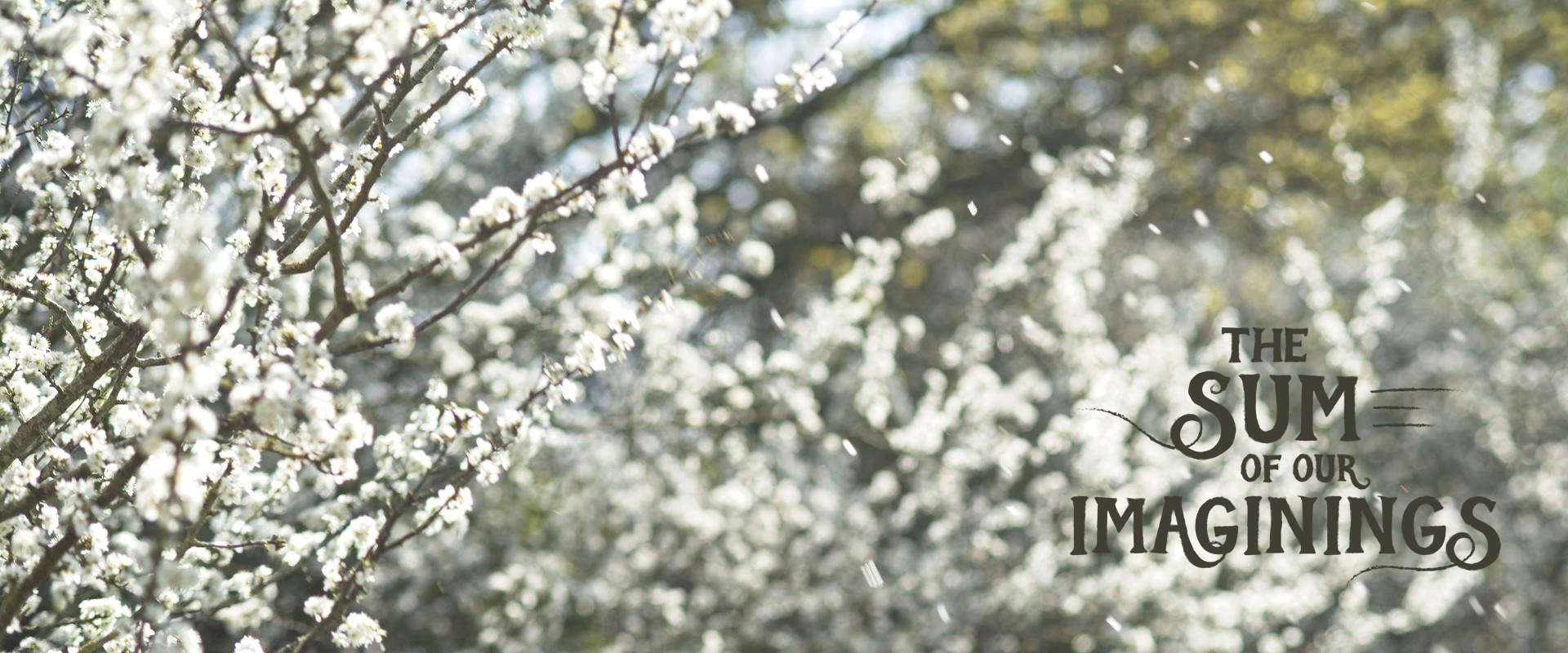 THE SUM OF OUR IMAGININGS
---
A Covid safe wrap party called 'The Sum of Our Imaginings 'as we celebrate the work so far and prepare for the next stage…
Imaginators Assemble! happens during June. You'll be invited to form a group to commission artists to work with you on participatory pieces for the Imaginarium in Autumn.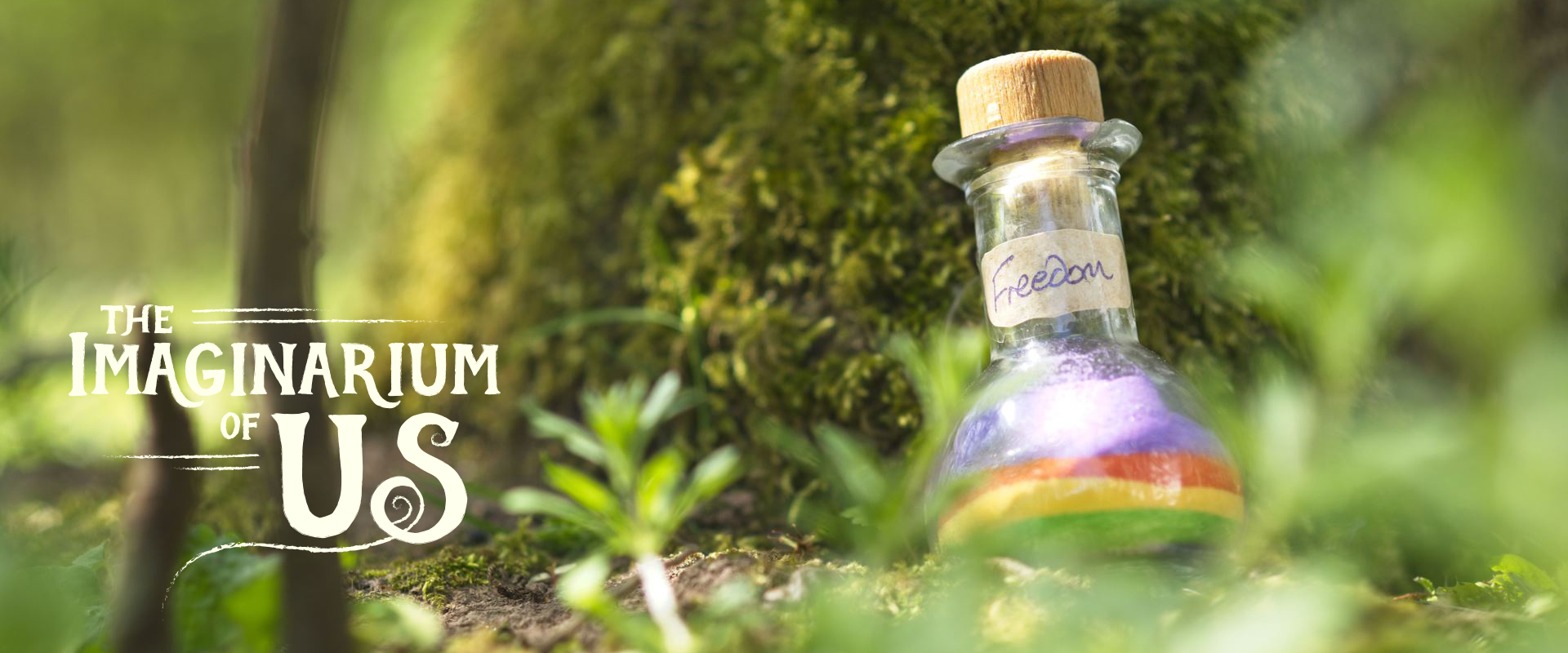 ---
Then finally The Imaginarium of Us will be performed in the 3 parks in September overseen by ethereal 'Curiositors' who will guide you safely through participatory exhibits. It is a culmination of your work with artists and celebrates everyday objects, the places we love and our hopes and dreams. We aim to shatter conventional ideas about what a 'museum' is, and who it is for.
We'd love it if you joined us on this exciting community journey made possible by public funding from the National Lottery through Arts Council England.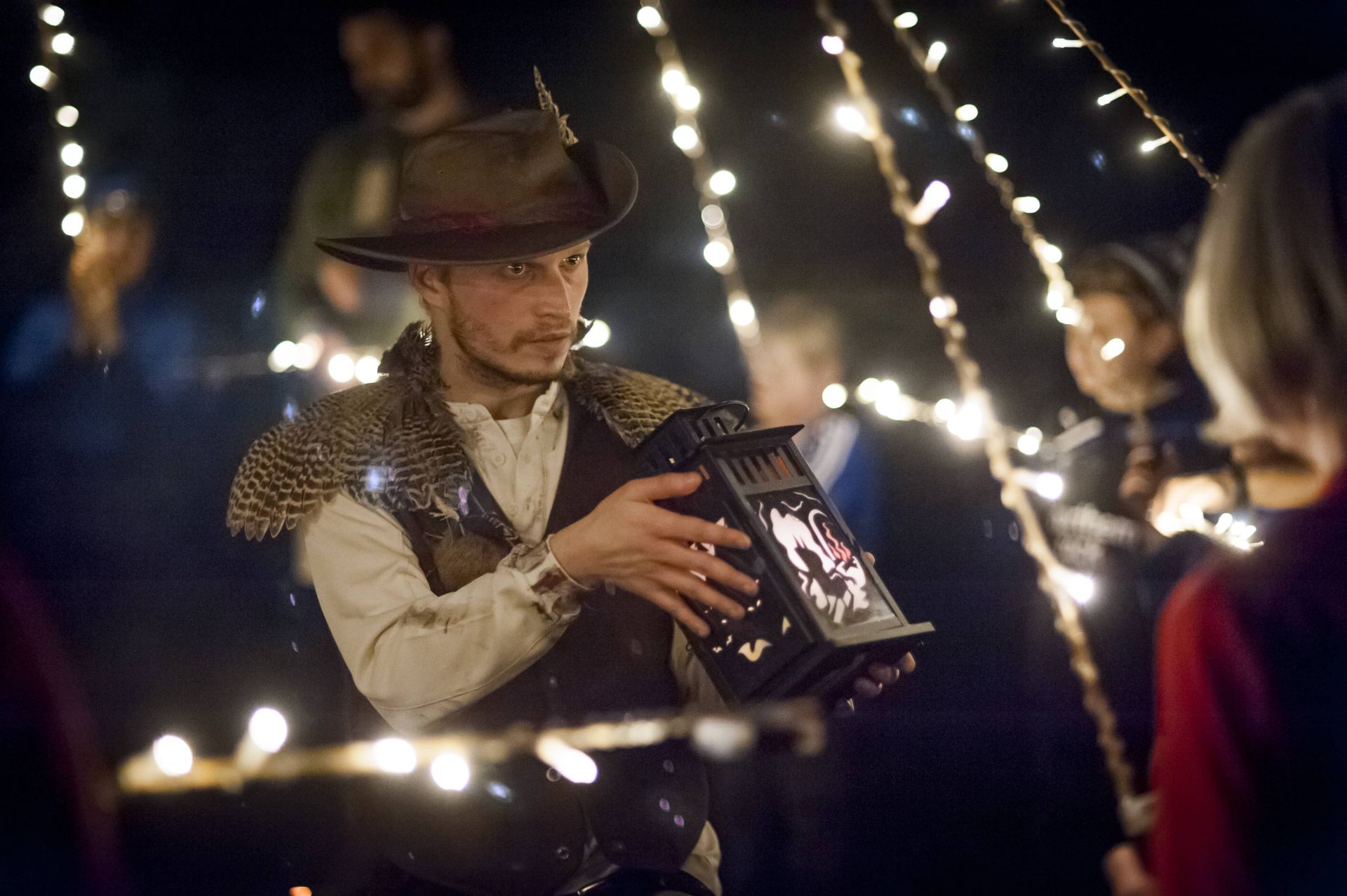 ---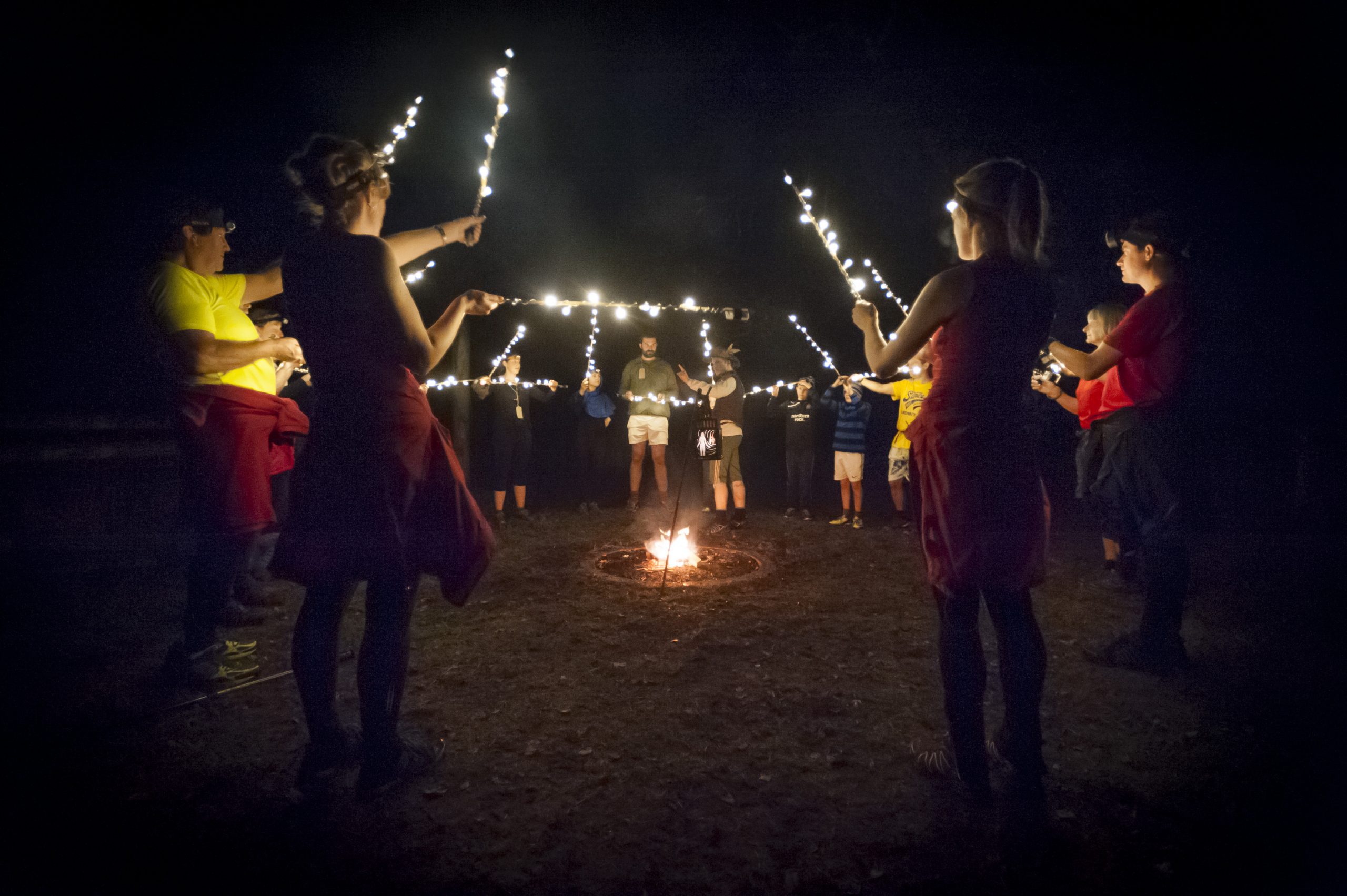 ---