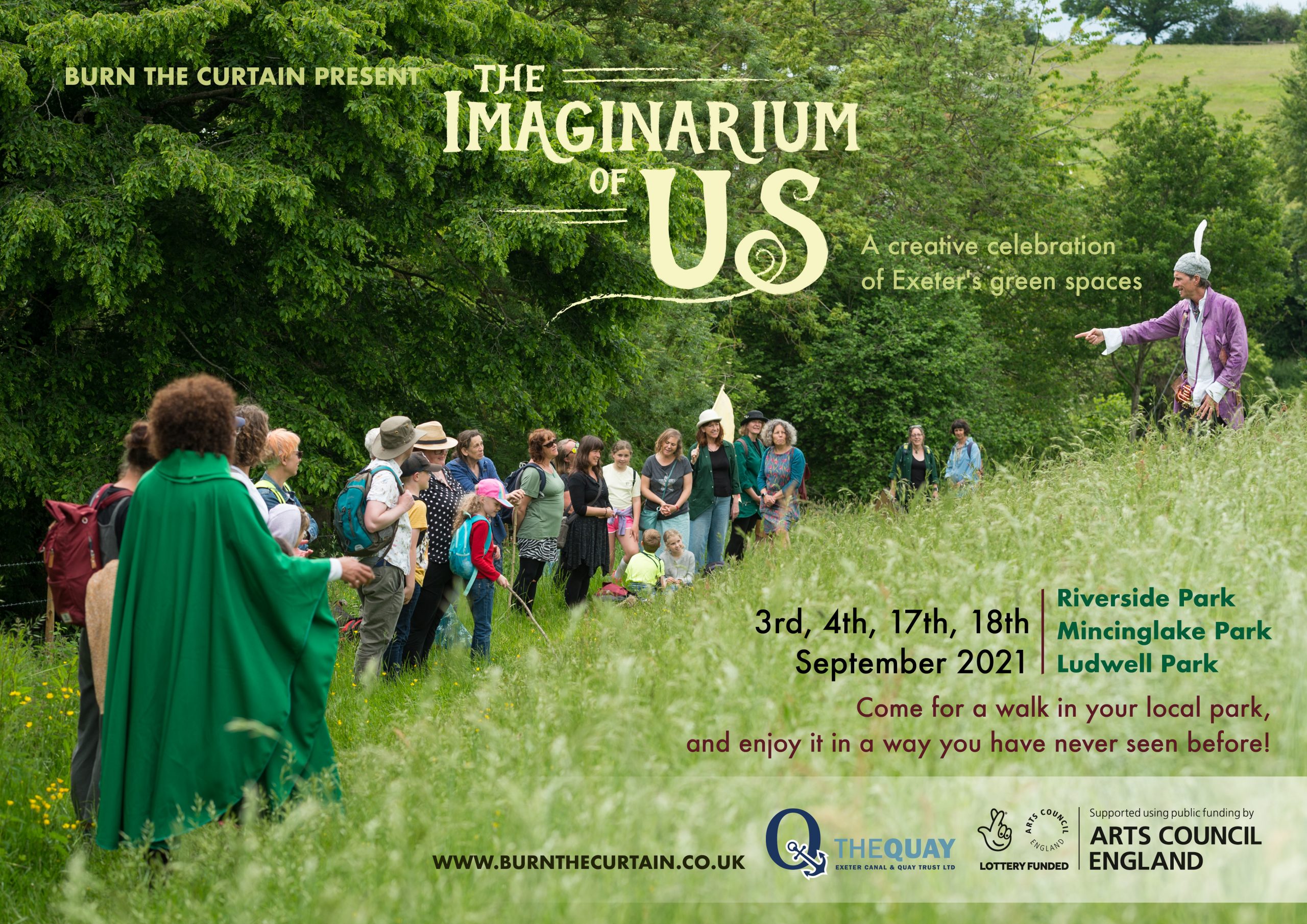 In September The Imaginarium of Us comes to Exeter's valley parks.
Part exhibit and part performance, this wonderful, wildly creative ramble will celebrate the extraordinary and the everyday, the places we love, and our hopes and dreams in a beautiful corner of your local park.
---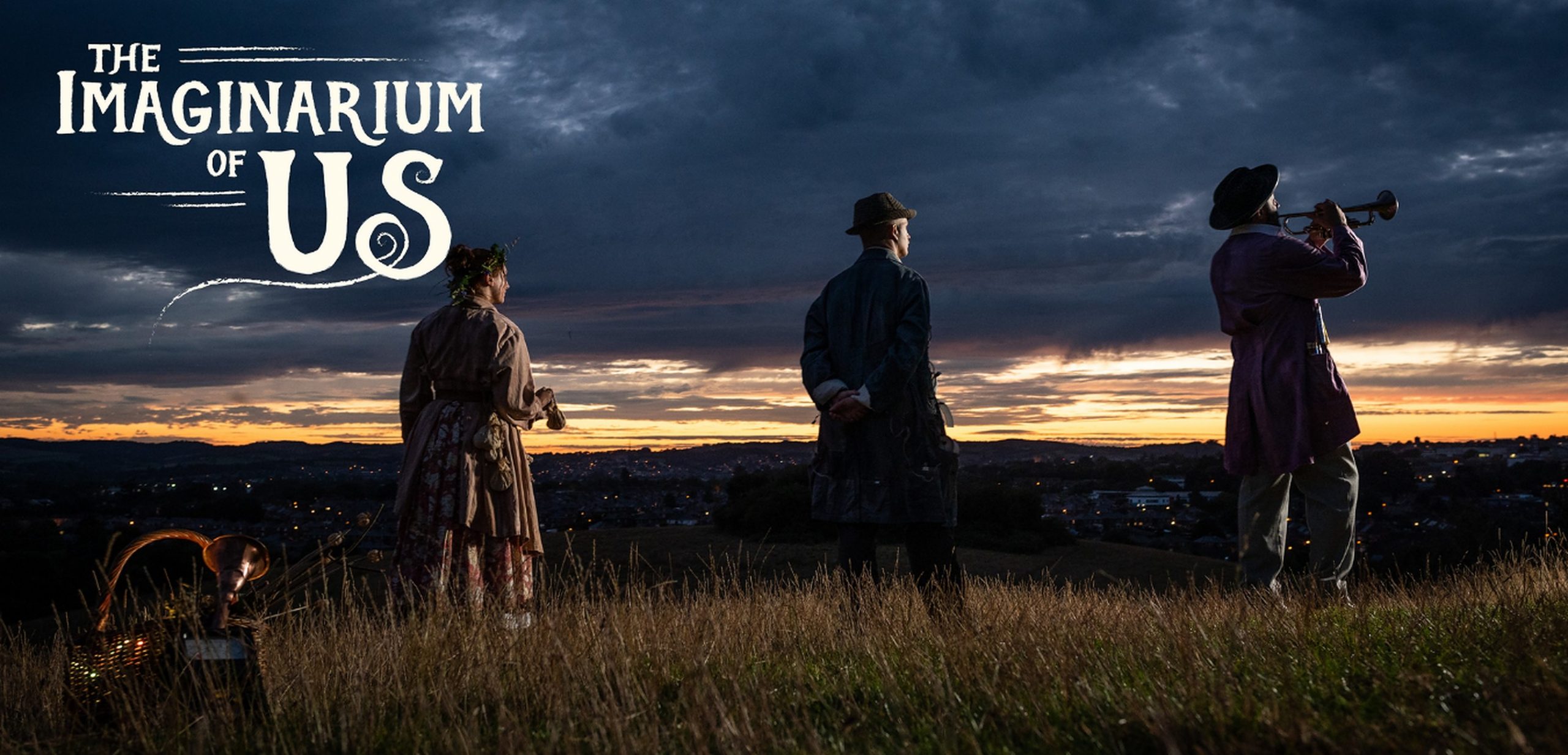 ---
You'll be able to meet the ethereal 'Curiositors' who will guide you through participatory exhibits, strange machines, ghostly voices and bizarre objects in a journey through a strange yet familiar world. They're inquisitive collectors who travel through time and space, gathering objects and memories that mean the most to people.
Performances will run in separate slots from 5 – 10.30pm on 3rd, 4th, 17th & 18th September in Ludwell, Mincinglake and Riverside Valley Parks.
For more information & to book your tickets
---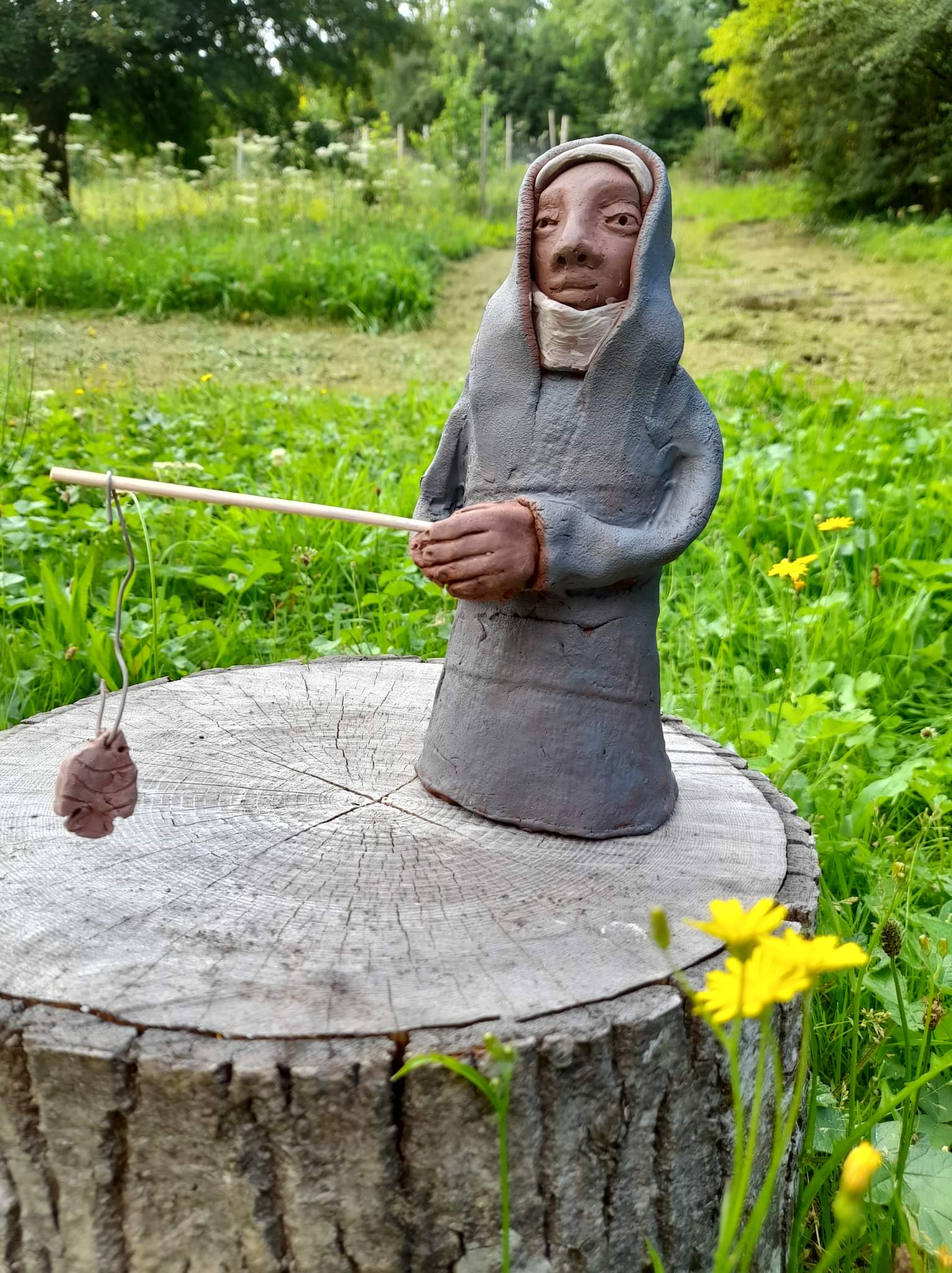 ---
These workshops happen during August. You'll be invited to come and work with our artists on some of the participatory pieces for the Imaginarium.
Workshop Dates

Sat 14th August 10 - 12 noon St Katherine's Priory Open Day clay nun pottery workshop with Sarah John (drop in)

Wonford loves Ludwell 14th August, painting workshop with Sara Downham-Lotto (ages 16+) **
Sat 21st Aug 4 - 8pm and Sun 22nd Aug 4 - 6pm Cygnet Theatre - animation workshop with Mike Hartley (ages 8+) **

**reserve your space by emailing kerrie@burnthecurtain.co.uk
Any special requirements or queries please ring 07512 550642 or email
kerrie@burnthecurtain.co.uk
---
Back in the wettest May on record we asked the local community to don their wellies and join us on springtime creative Wondrous Ramblings followed by a celebration in June of the work they and the artists had created; The Sum of Our Imaginings.
Burn the Curtain's thrilling new community project The Imaginarium of Us is gathering momentum! We made this with you...
Thanks for being with us on this exciting community journey made possible by public funding from the National Lottery through Arts Council England and Exeter Canal and Quay Trust.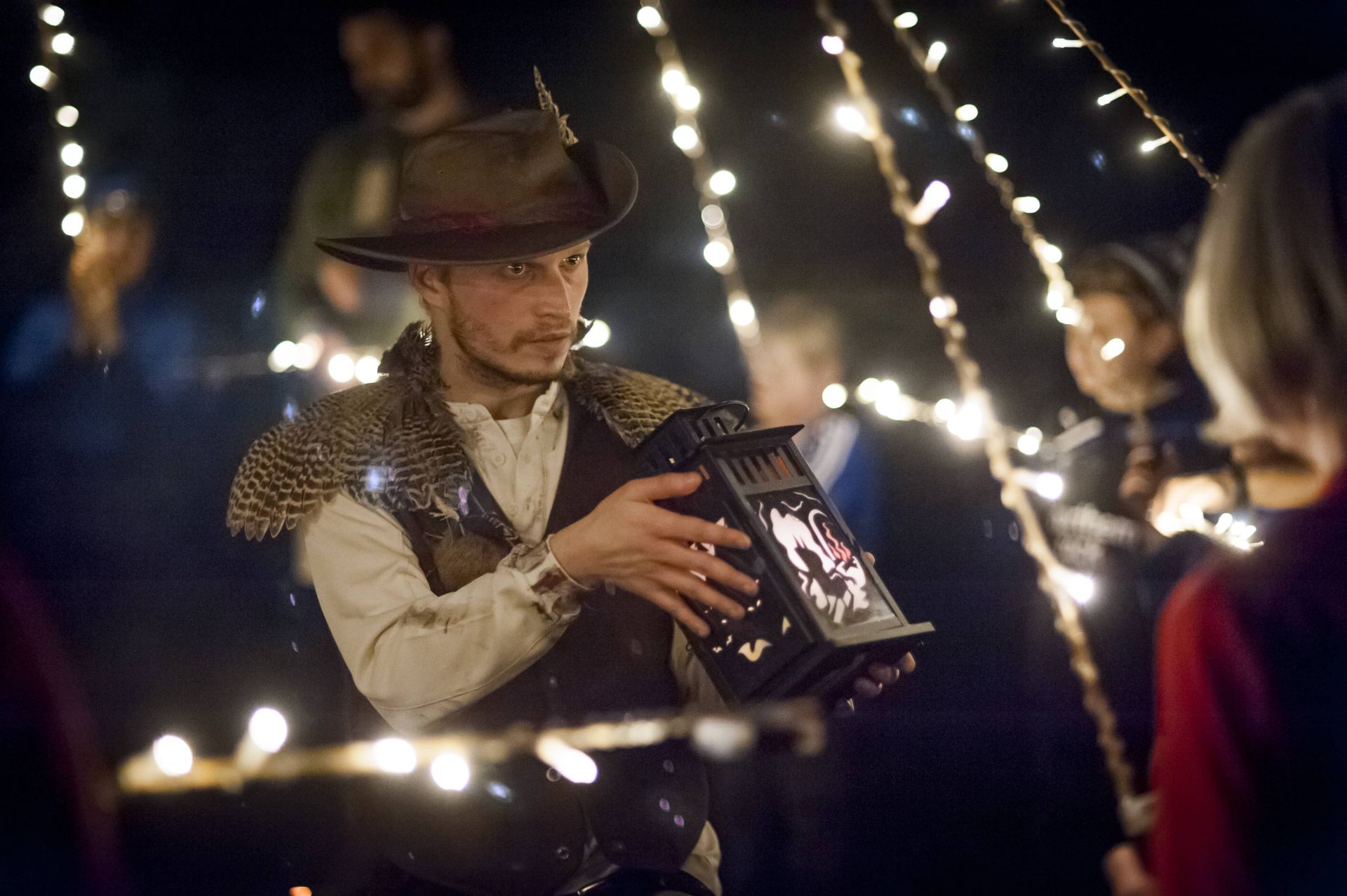 ---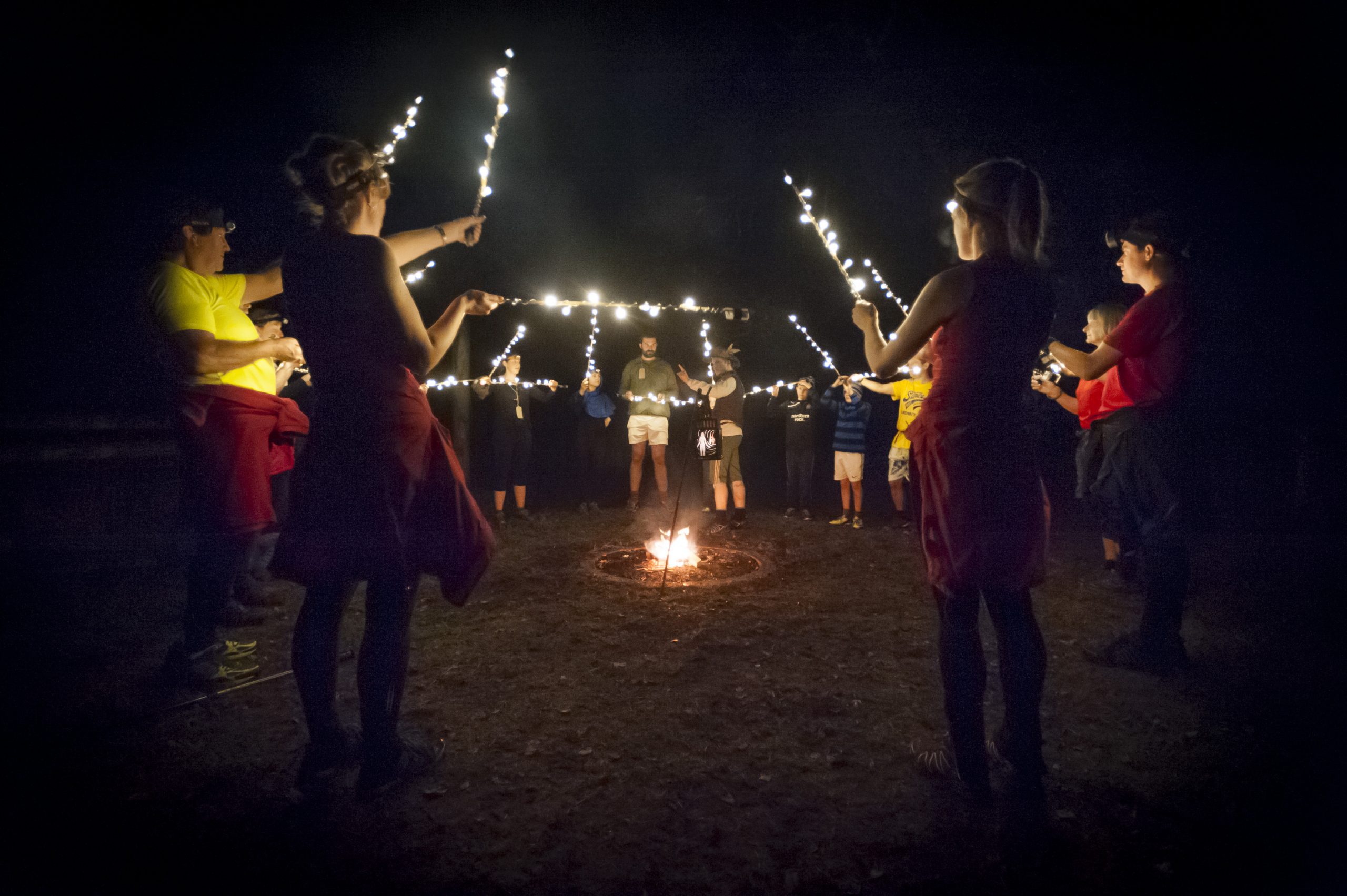 ---